Issue of the Week: Population
Global Population Reaches 8 Billion, United Nations, 11.15.22
On November 15, the population of the world reached 8 billion people.
Until the nineteenth century, it was well under a billion for the entirety of human history. From the beginning of the 20th century until today, it went from 2 billion to 8 billion. It has quadrupled in a little over a hundred years at an increasing rate. It took only 12 years to go from 7 billion in 2010 to 8 billion today. Although the rate has slowed somewhat, there will be 9 billion by 2037, and between 10 and 11 billion by 2100.
It is expected to level off at that point and eventually decline somewhat.
Emphasizing the word expected. The unexpected has happened and can happen based on many variables.
However, the strain the population is already putting on the planet–and will–is considered far past capacity by many already. The concept of the planet being limited in space and resources is elementary. While the richer countries have been the main consumers and polluters historically, the largest nations, India and China, with India set to become the largest next year, account for an enormous amount of the environmental and climate crisis, as well as with populations, especially India, including a large proportion of the world's poorest. China has reduced poverty at a fast rate, but at the cost of using the same economic models established in the richer economies that have created the greatest environmental threats to the planet.
The greatest population growth has occurred among the poorest, the same group that experiences the largest premature deaths, especially of children, from hunger and disease and conflict, exacerbated increasingly by climate change. Prosperity and health are the preconditions for slower population growth, along with related issues such as gender equality and education. These are preconditions largely missing in places such as South Asia and sub-Saharan Africa where the rate of growth has been and is projected to be largest in the future. And they are preconditions largely missing throughout the world in many ways to varying degrees.
Another way of saying the same old problem is the haves and have nots, in a world that has in many ways become more unequal and less secure than ever.
The world's population is increasingly much younger, while a growing proportion is also older. Many challenges flow from both.
The following are reports from the United Nations, filled with both important facts and political rhetoric. The UN remains the global organization for the people and nations of the world. But because it is made up of competing forces in many ways, while it has been a context for progress, it cannot come close to its potential without the competing forces finding resolution and changing in their very nature in some ways.
The most important quote from the press release below from the UN Secretary General is this:
Unless we bridge the yawning chasm between the global haves and have-nots, we are setting ourselves up for an 8-billion-strong world filled with tensions and mistrust, crisis and conflict.
This is the core truth cutting through all other rhetoric, that our work has been based on for many decades.
We also include below articles from other sources on this historic day, and the impact of 8 billion people on Planet Earth:
New York, 15 November – The global population is projected to reach 8 billion on 15 November 2022, signalling major improvements in public health that have lowered the risk of dying and increased life expectancy. But the moment is also a clarion call for humanity to look beyond the numbers and meet its shared responsibility to protect people and the planet, starting with the most vulnerable.
"Unless we bridge the yawning chasm between the global haves and have-nots, we are setting ourselves up for an 8-billion-strong world filled with tensions and mistrust, crisis and conflict,"
said UN Secretary-General António Guterres.
A more demographically diverse world than ever before
While the world's population will continue to grow to around 10.4 billion in the 2080s, the overall rate of growth is slowing down. The world is more demographically diverse than ever before, with countries facing starkly different population trends ranging from growth to decline. Today, two-thirds of the global population lives in a low fertility context, where the lifetime fertility is below 2.1 births per woman. At the same time, population growth has become increasingly concentrated among the world's poorest countries, most of which are in sub-Saharan Africa.
Against this backdrop, the global community must ensure that all countries, regardless of whether their populations are growing or shrinking, are equipped to provide a good quality of life for their populations and can lift up and empower their most marginalised people.
"A world of 8 billion is a milestone for humanity – the result of longer lifespans, reductions in poverty, and declining maternal and childhood mortality. Yet, focusing on numbers alone distracts us from the real challenge we face: securing a world in which progress can be enjoyed equally and sustainably," said UNFPA Executive Director Dr. Natalia Kanem. "We cannot rely on one-size-fits-all solutions in a world in which the median age is 41 in Europe compared to 17 in sub-Saharan Africa. To succeed, all population policies must have reproductive rights at their core, invest in people and planet, and be based on solid data."
Complex linkages between population, sustainable development and climate change
While the Day of 8 Billion represents a success story for humanity, it also raises concerns about links between population growth, poverty, climate change and the achievement of
the Sustainable Development Goals. The relationship between population growth and sustainable development is complex.
Rapid population growth makes eradicating poverty, combatting hunger and malnutrition, and increasing the coverage of health and education systems more difficult. Conversely, achieving the SDGs, especially those related to health, education and gender equality, will contribute to slowing global population growth.
Relatedly, although slower population growth–if maintained over several decades–could help to mitigate environmental degradation, conflating population growth with a rise in greenhouse gas emissions ignores that countries with the highest consumption and emissions rates are those where population growth is already slow or even negative. Meanwhile, the majority of the world's population growth is concentrated among the poorest countries, which have significantly lower emissions rates but are likely to suffer disproportionately from the effects of climate change.
"We must accelerate our efforts to meet the objectives of the Paris Agreement as well as achieve the SDGs," said Li Junhua, UN Under-Secretary-General for Economic and Social Affairs. "We need a rapid decoupling of economic activity from the current over-reliance on fossil-fuel energy, as well as greater efficiency in the use of those resources, and we need to make this a just and inclusive transition that supports those left furthest behind."
The need for a sustainable future built on rights and choices
In order to usher in a world in which all 8 billion people can thrive, we must look to proven and effective solutions to mitigate our world's challenges and achieve the SDGs, while prioritising human rights. In order to pursue these solutions, increased investment from member states and donor governments is needed in policies and programmes that work to make the world safer, more sustainable and more inclusive.
Key facts and figures at a glance
It took about 12 years for the world population to grow from 7 to 8 billion, but the next billion is expected to take approx 14.5 years (2037), reflecting the slowdown in global World population is projected to reach a peak of around 10.4 billion people during the 2080s and to remain at that level until 2100.
For the increase from 7 to 8 billion, around 70 per cent of the added population was in low-income and lower-middle-income countries. For the increase from 8 to 9 billion, these two groups of countries are expected to account for more than 90 per cent of global growth.
Between now and 2050, the global increase in the population under age 65 will occur entirely in low income and lower-middle-income countries, since population growth in high-income and upper-middle income countries will occur only among those aged 65 years or over.
. . .
Day of Eight Billion
On 15 November 2022, the world's population is projected to reach 8 billion people, a milestone in human development. This unprecedented growth is due to the gradual increase in human lifespan owing to improvements in public health, nutrition, personal hygiene and medicine. It is also the result of high and persistent levels of fertility in some countries.
While it took the global population 12 years to grow from 7 to 8 billion, it will take approximately 15 years—until 2037— for it to reach 9 billion, a sign that the overall growth rate of the global population is slowing.
The milestone is an occasion to

celebrate diversity and advancements

while considering humanity's shared responsibility for the planet."

ANTÓNIO GUTERRES, United Nations Secretary-General, 2022
Countries with the highest fertility levels tend to be those with the lowest income per capita. Global population growth has therefore over time become increasingly concentrated among the world's poorest countries, most of which are in sub-Saharan Africa. In these countries, sustained rapid population growth can thwart the achievement of the Sustainable Development Goals (SDGs), which remain the world's best pathway toward a happy and healthy future.
Even though population growth magnifies the environmental impact of economic development, rising per capita incomes are the main driver of unsustainable patterns of production and consumption. The countries with the highest per capita consumption of material resources and emissions of greenhouse gas emissions tend to be those where income per capita is higher, not those where the population is growing rapidly.
Meeting the objectives of the Paris Agreement to limit global temperature rise, while achieving the SDGs, critically depends on curbing unsustainable patterns of production and consumption. Yet, slower population growth over many decades could help to mitigate the further accumulation of environmental damage in the second half of the current century.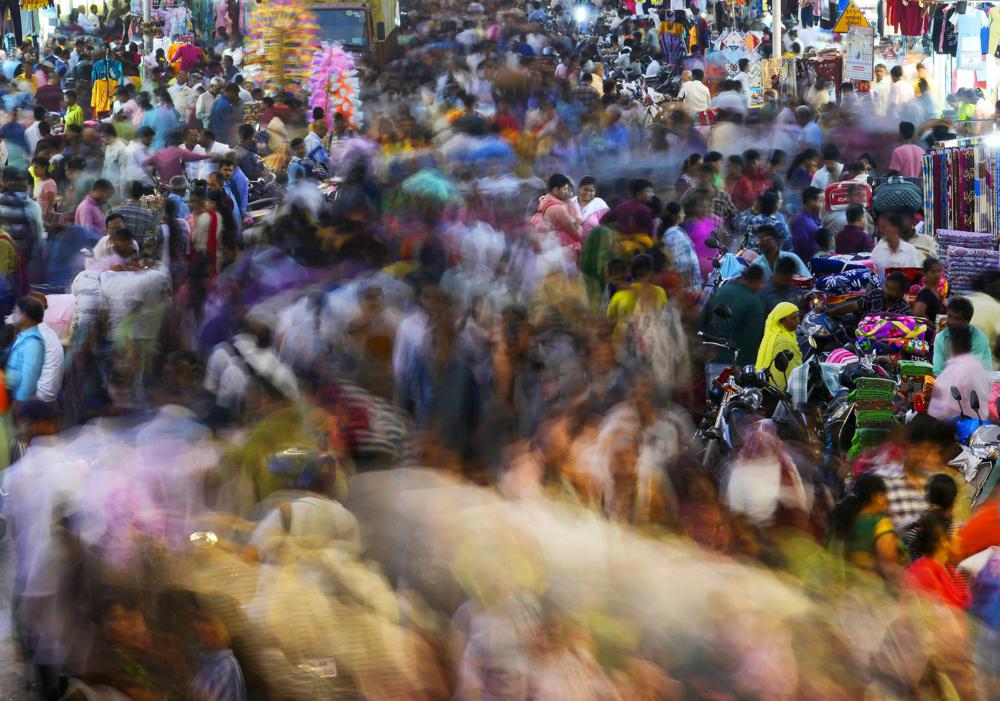 Among them is Nigeria, where resources are already stretched to the limit. More than 15 million people in Lagos compete for everything from electricity to light their homes to spots on crowded buses, often for two-hour commutes each way in this sprawling megacity. Some Nigerian children set off for school as early as 5 a.m.
And over the next three decades, the West African nation's population is expected to soar even more: from 216 million this year to 375 million, the U.N. says. That will put Nigeria in a tie for third place with the United States after India and China.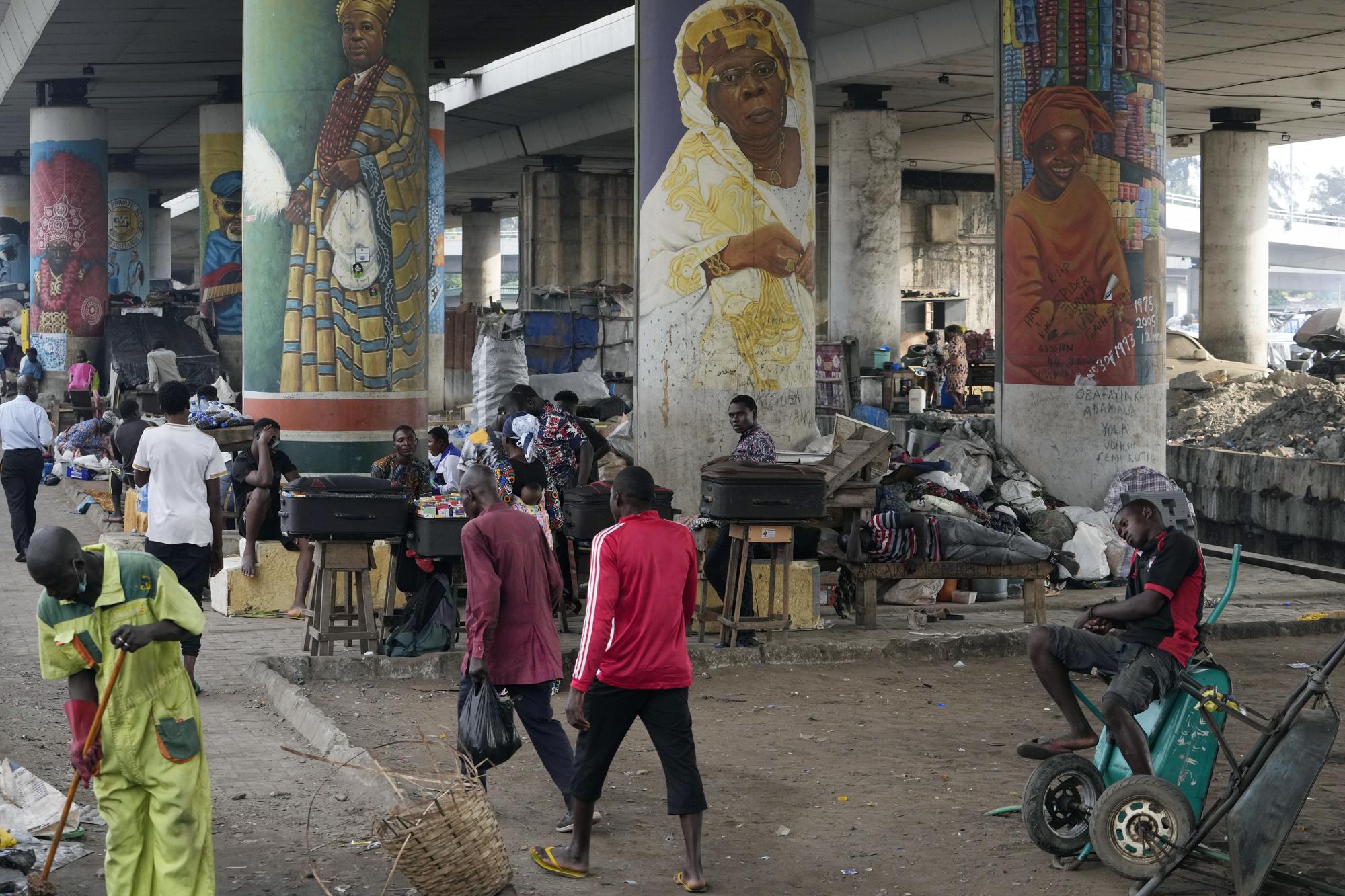 "We are already overstretching what we have — the housing, roads, the hospitals, schools. Everything is overstretched," said Gyang Dalyop, an urban planning and development consultant in Nigeria.
The U.N.'s Day of 8 Billion milestone Tuesday is more symbolic than precise, officials are careful to note in a wide-ranging report released over the summer that makes some staggering projections.
The upward trend threatens to leave even more people in developing countries further behind, as governments struggle to provide enough classrooms and jobs for a rapidly growing number of youth, and food insecurity becomes an even more urgent problem.
Nigeria is among eight countries the U.N says will account for more than half the world's population growth between now and 2050 — along with fellow African nations Congo, Ethiopia and Tanzania.
"The population in many countries in sub-Saharan Africa is projected to double between 2022 and 2050, putting additional pressure on already strained resources and challenging policies aimed to reduce poverty and inequalities," the U.N. report said.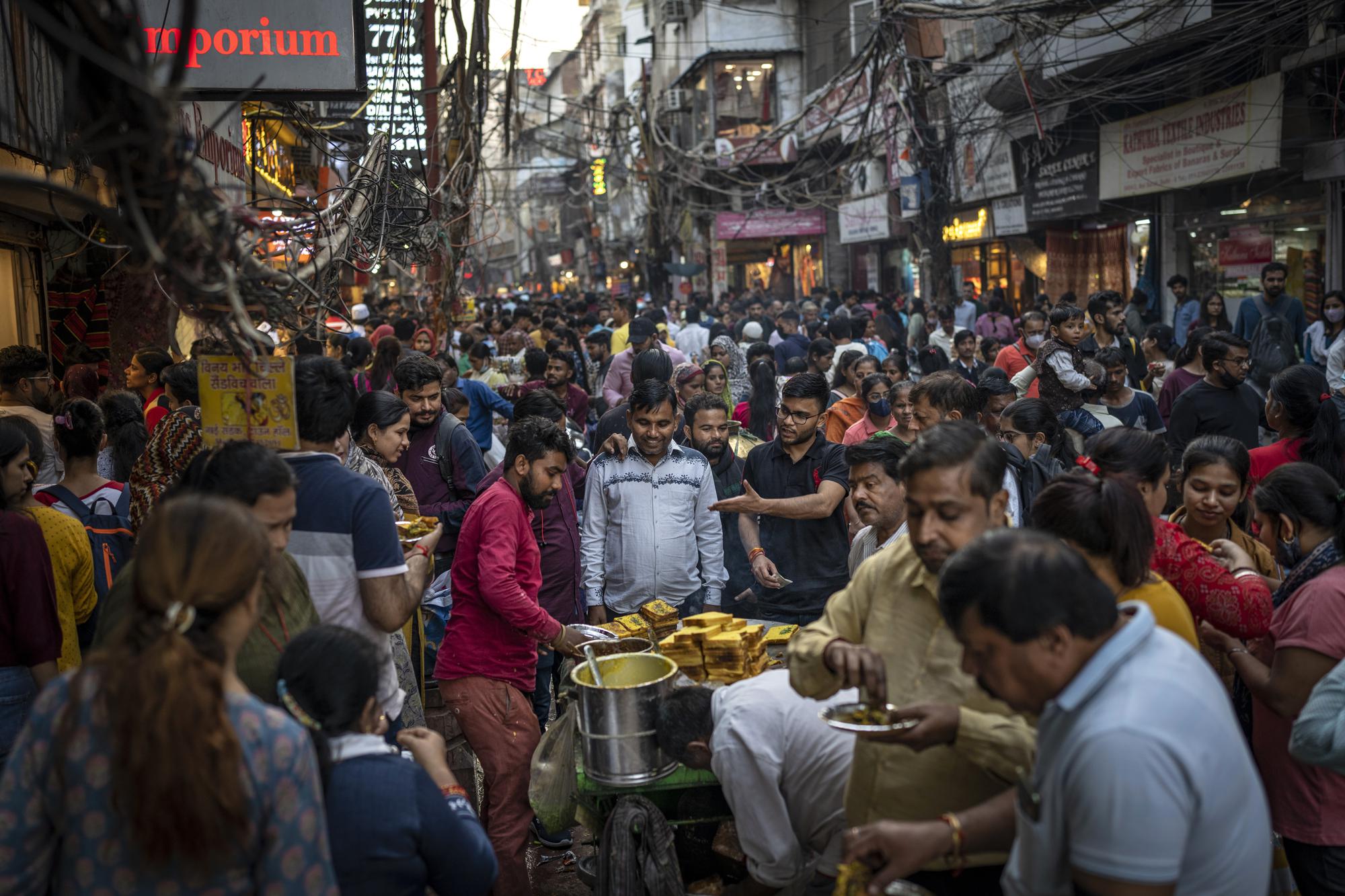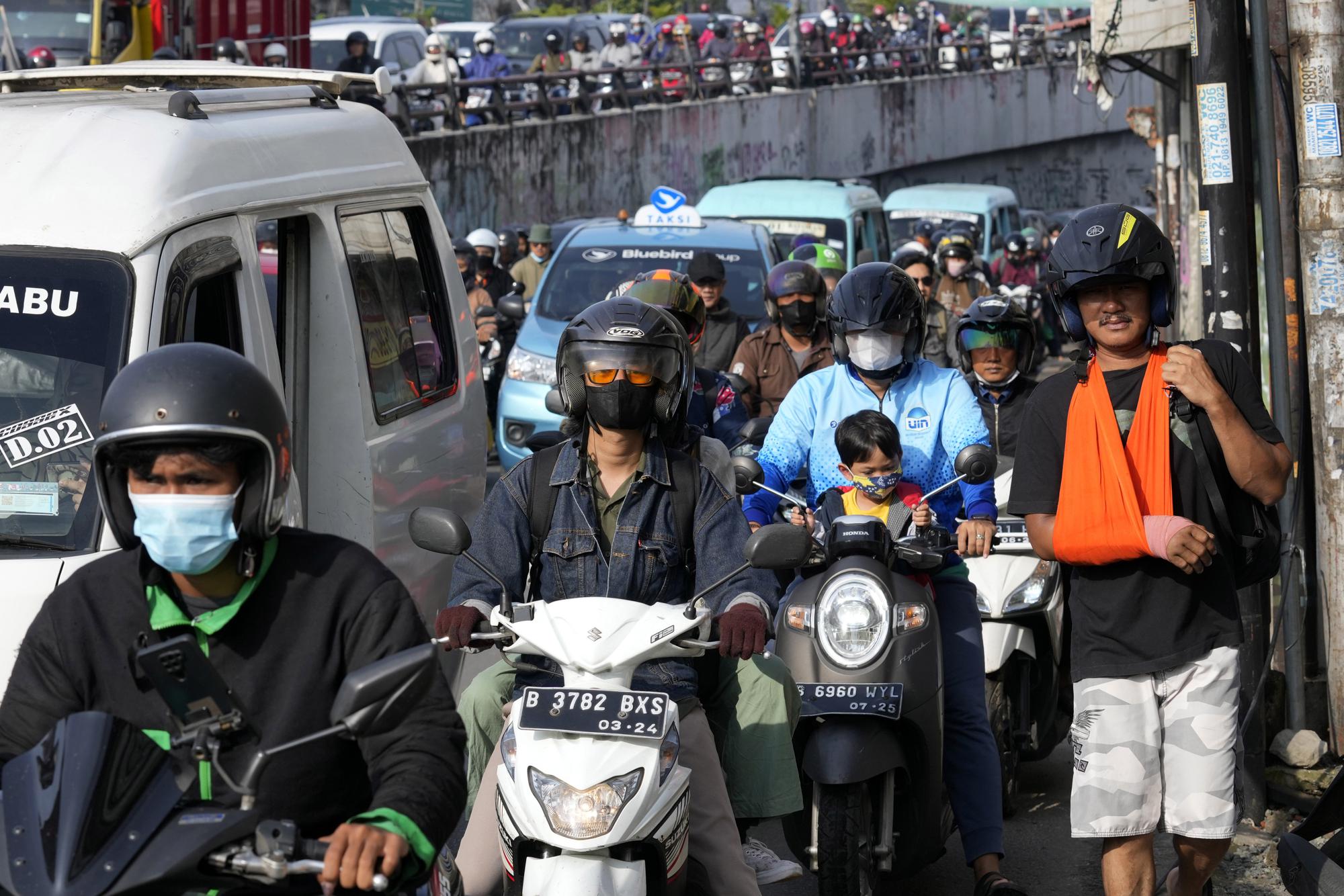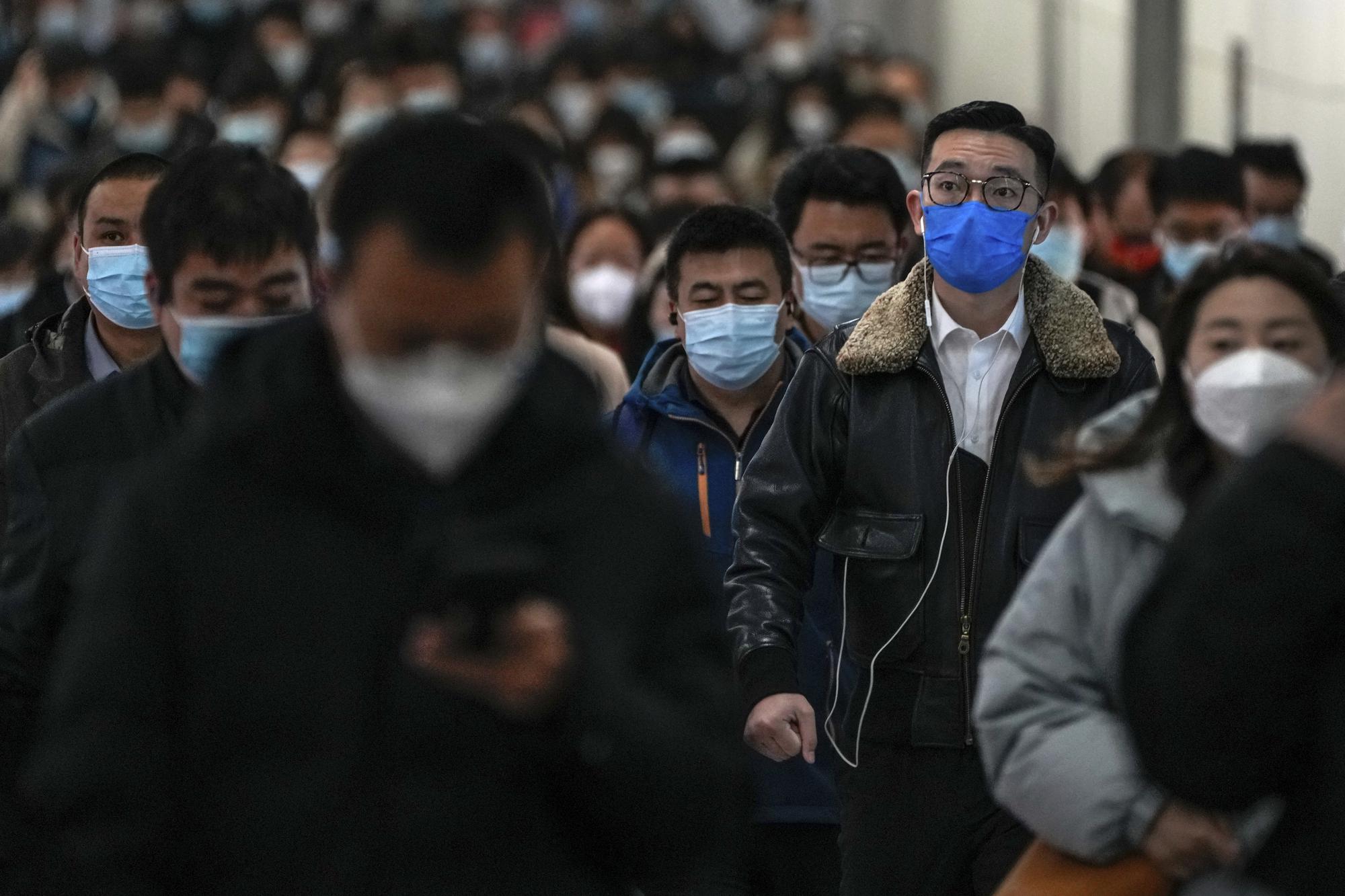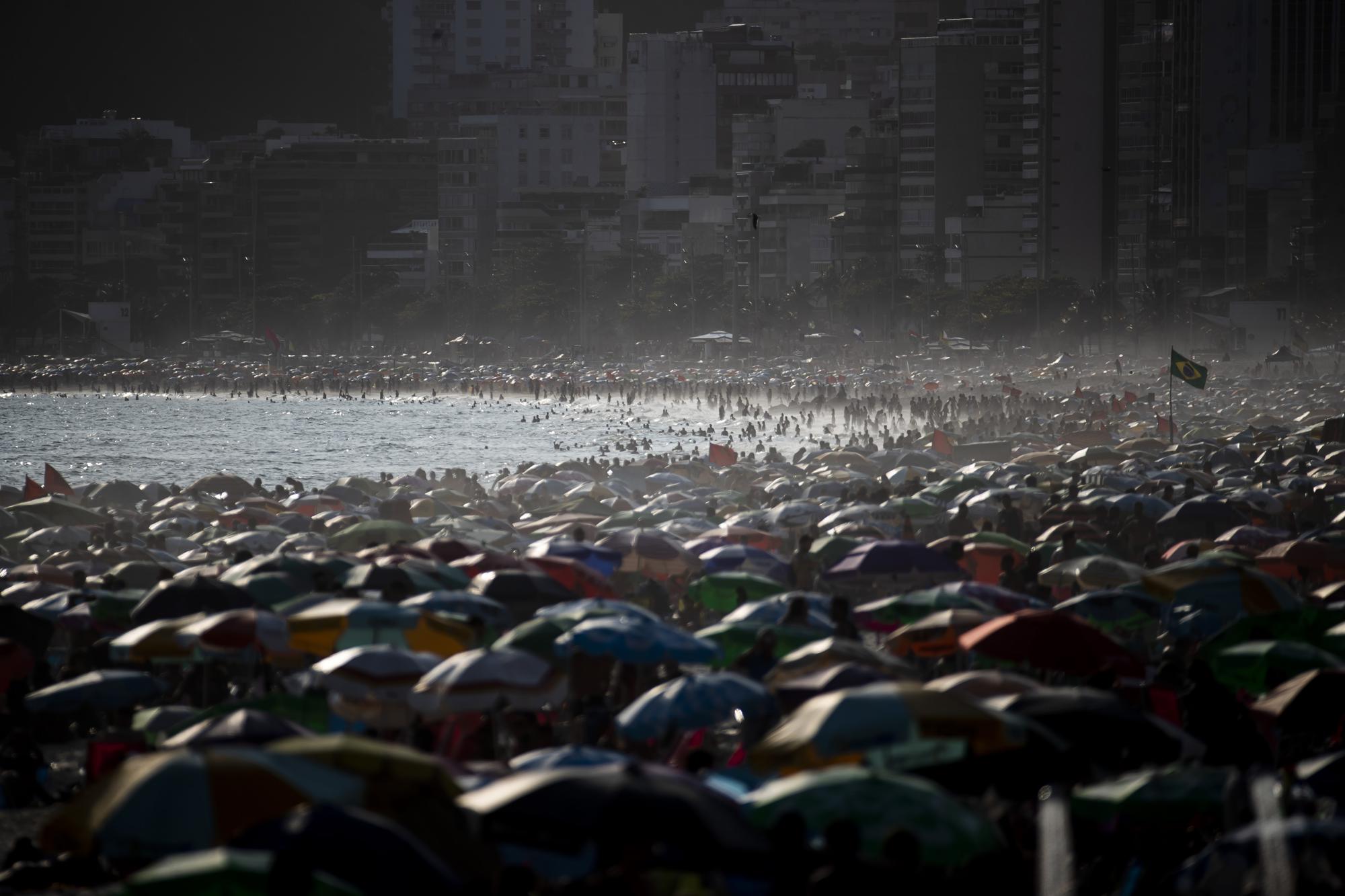 It projected the world's population will reach around 8.5 billion in 2030, 9.7 billion in 2050 and 10.4 billion in 2100.
Other countries rounding out the list with the fastest growing populations are Egypt, Pakistan, the Philippines and India, which is set to overtake China as the world's most populous nation next year.
In Congo's capital, Kinshasa, where more than 12 million people live, many families struggle to find affordable housing and pay school fees. While elementary pupils attend for free, older children's chances depend on their parents' incomes.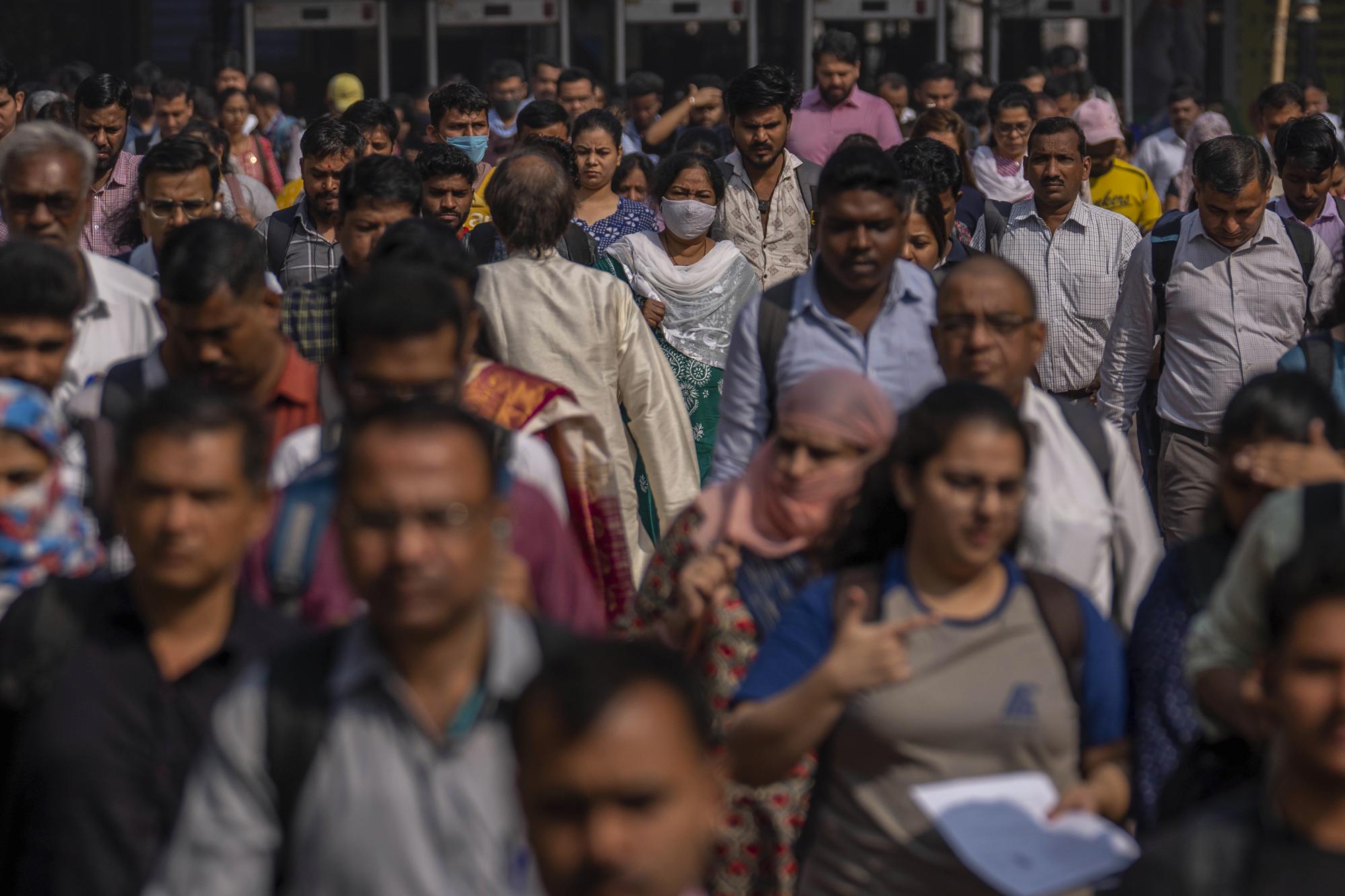 "My children took turns" going to school, said Luc Kyungu, a Kinshasa truck driver who has six children. "Two studied while others waited because of money. If I didn't have so many children, they would have finished their studies on time."
Rapid population growth also means more people vying for scarce water resources and leaves more families facing hunger as climate change increasingly impacts crop production in many parts of the world.
"There is also a greater pressure on the environment, increasing the challenges to food security that is also compounded by climate change," said Dr. Srinath Reddy, president of the Public Health Foundation of India. "Reducing inequality while focusing on adapting and mitigating climate change should be where our policy makers' focus should be."
Still, experts say the bigger threat to the environment is consumption, which is highest in developed countries not undergoing big population increases.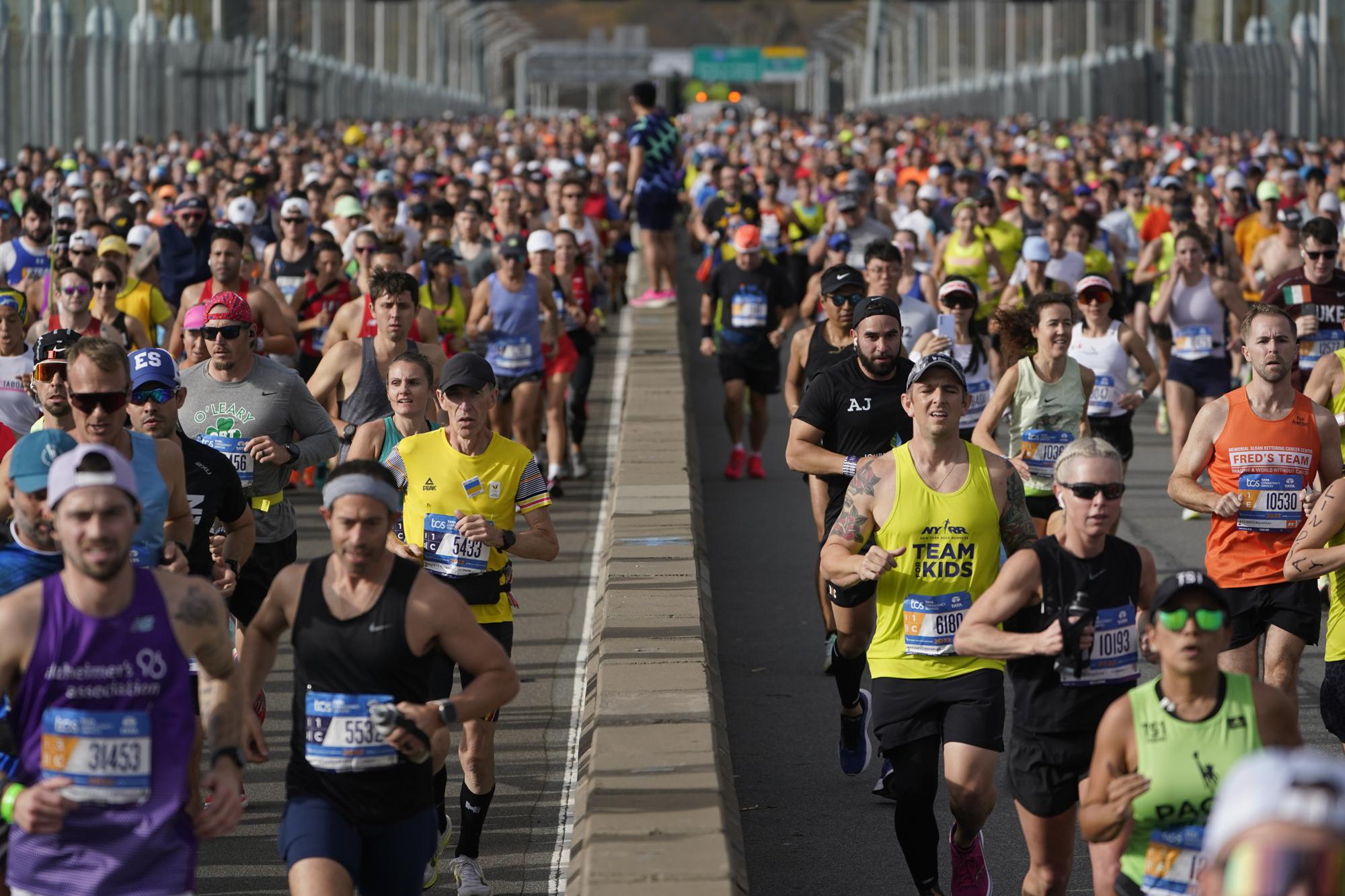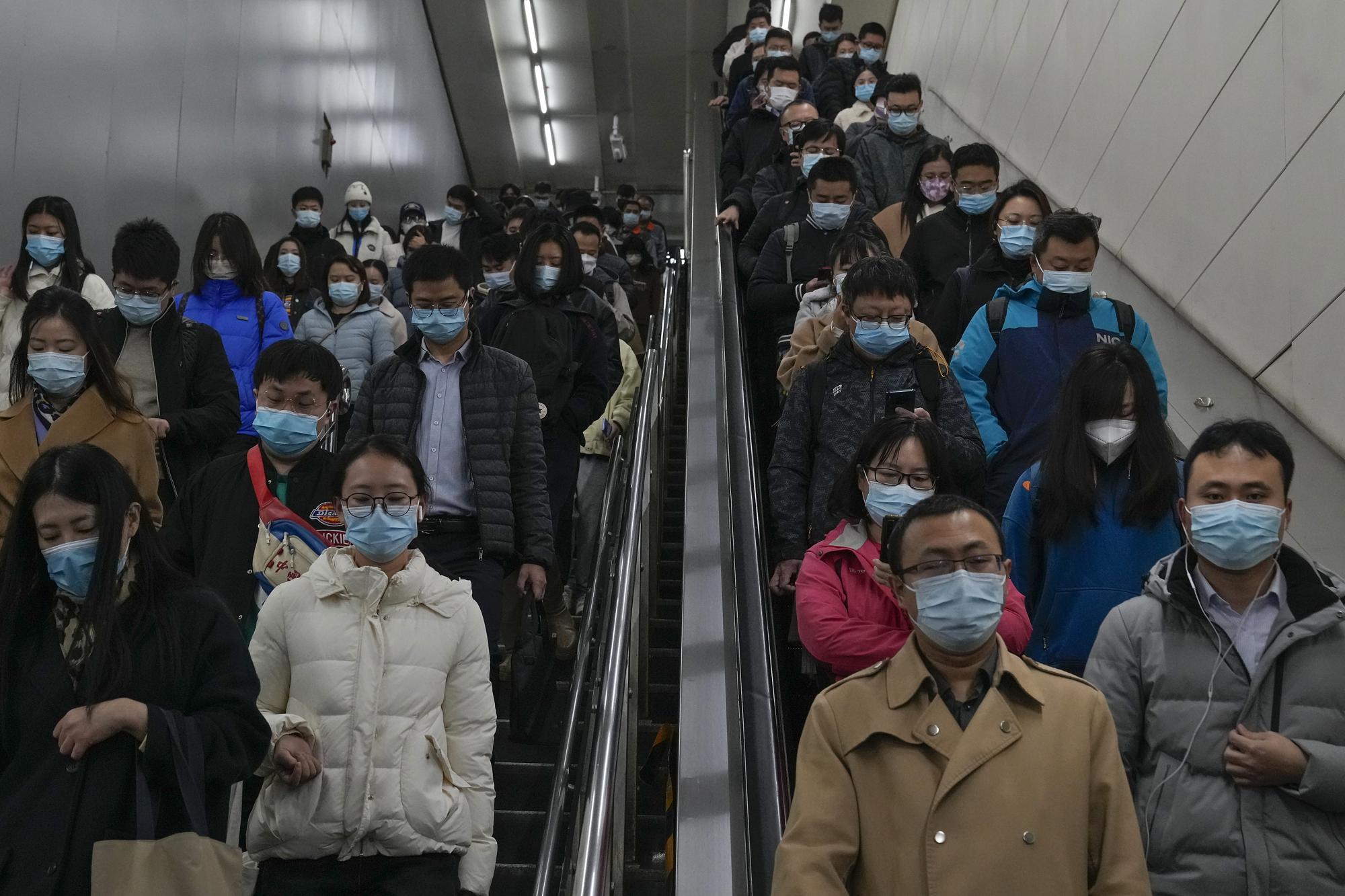 "Global evidence shows that a small portion of the world's people use most of the Earth's resources and produce most of its greenhouse gas emissions," said Poonam Muttreja, executive director of the Population Foundation of India. "Over the past 25 years, the richest 10% of the global population has been responsible for more than half of all carbon emissions."
According to the U.N., the population in sub-Saharan Africa is growing at 2.5% per year — more than three times the global average. Some of that can be attributed to people living longer, but family size remains the driving factor. Women in sub-Saharan Africa on average have 4.6 births, twice the current global average of 2.3.
Families become larger when women start having children early, and 4 out of 10 girls in Africa marry before they turn 18, according to U.N. figures. The rate of teen pregnancy on the continent is the highest in the world — about half of the children born last year to mothers under 20 worldwide were in sub-Saharan Africa.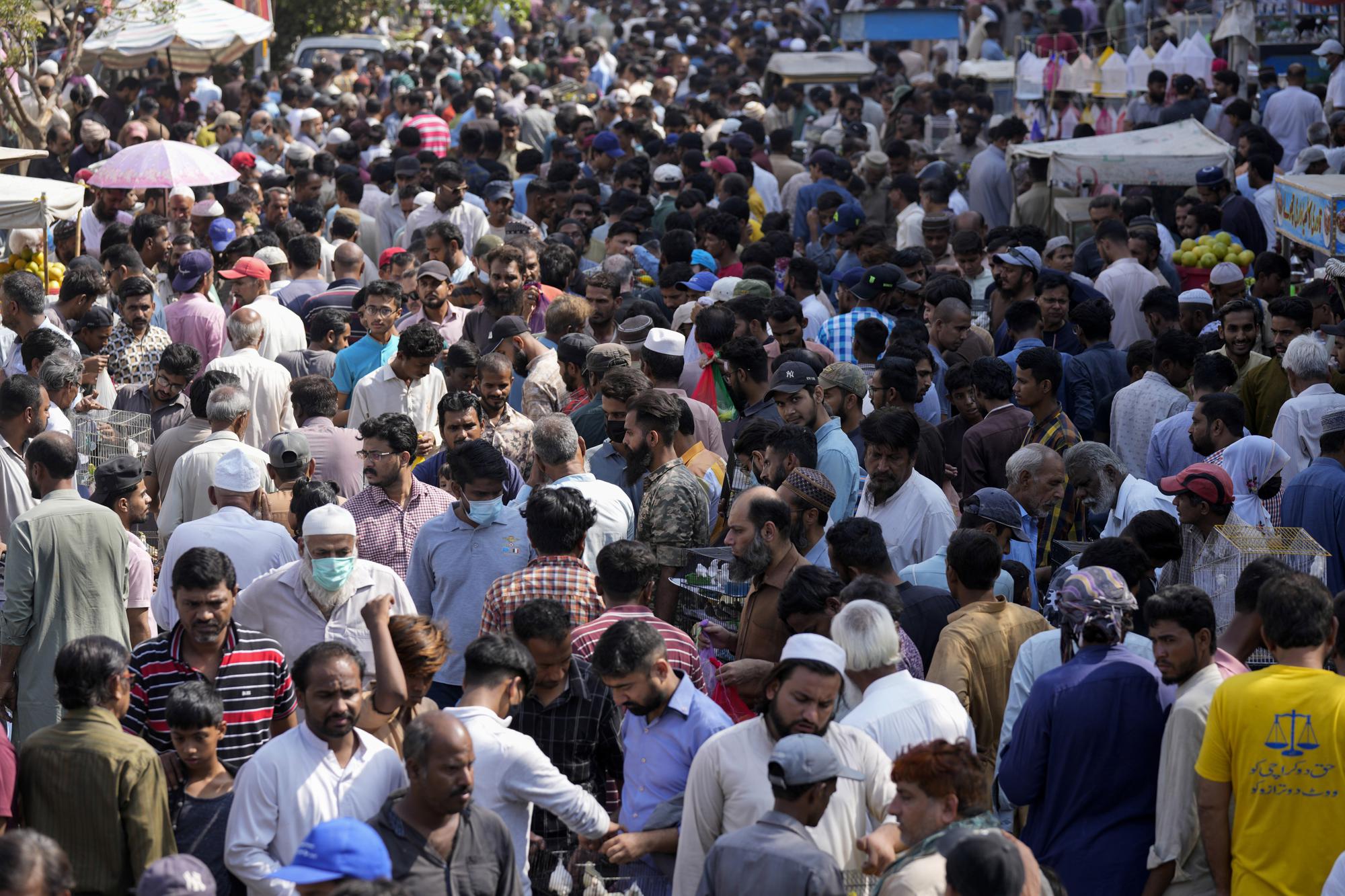 Still, any effort to reduce family size now would come too late to significantly slow the 2050 growth projections, the U.N. said. About two-thirds of it "will be driven by the momentum of past growth."
"Such growth would occur even if childbearing in today's high-fertility countries were to fall immediately to around two births per woman," the report found.
There are also important cultural reasons for large families. In sub-Saharan Africa, children are seen as a blessing and as a source of support for their elders — the more sons and daughters, the greater comfort in retirement.
Still, some large families "may not have what it takes to actually feed them," says Eunice Azimi, an insurance broker in Lagos and mother of three.
"In Nigeria, we believe that it is God that gives children," she said. "They see it as the more children you have, the more benefits. And you are actually overtaking your peers who cannot have as many children. It looks like a competition in villages."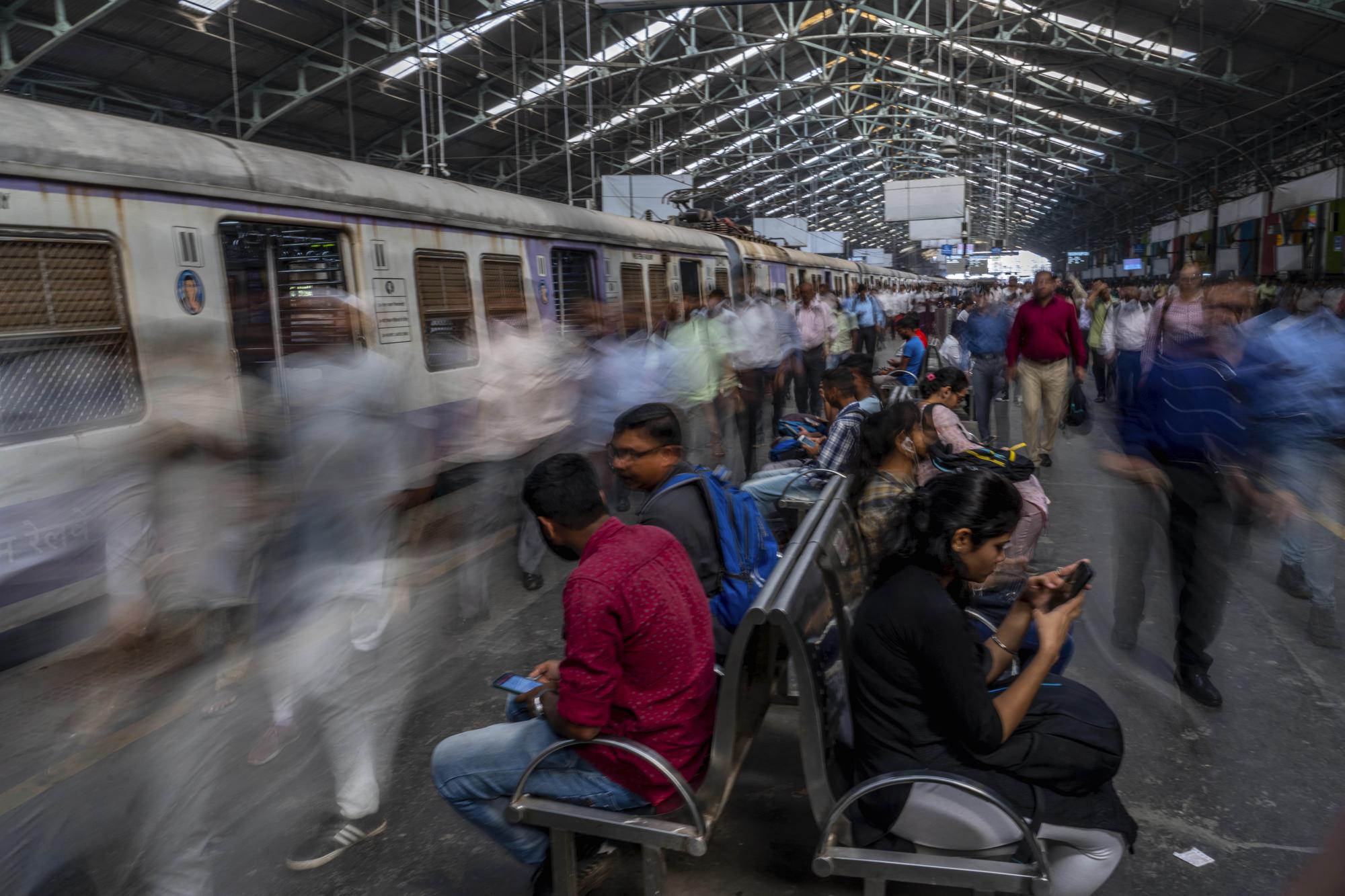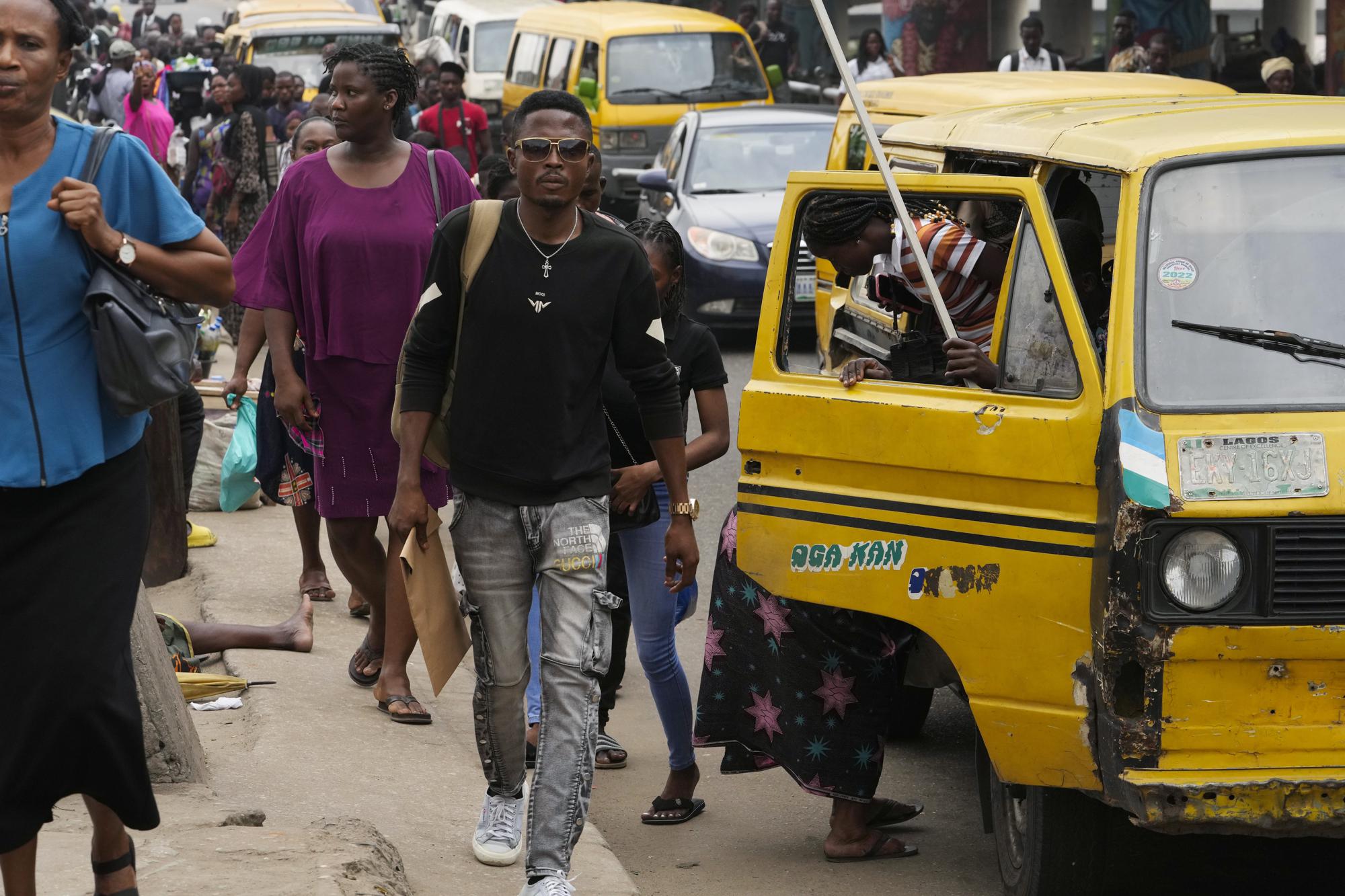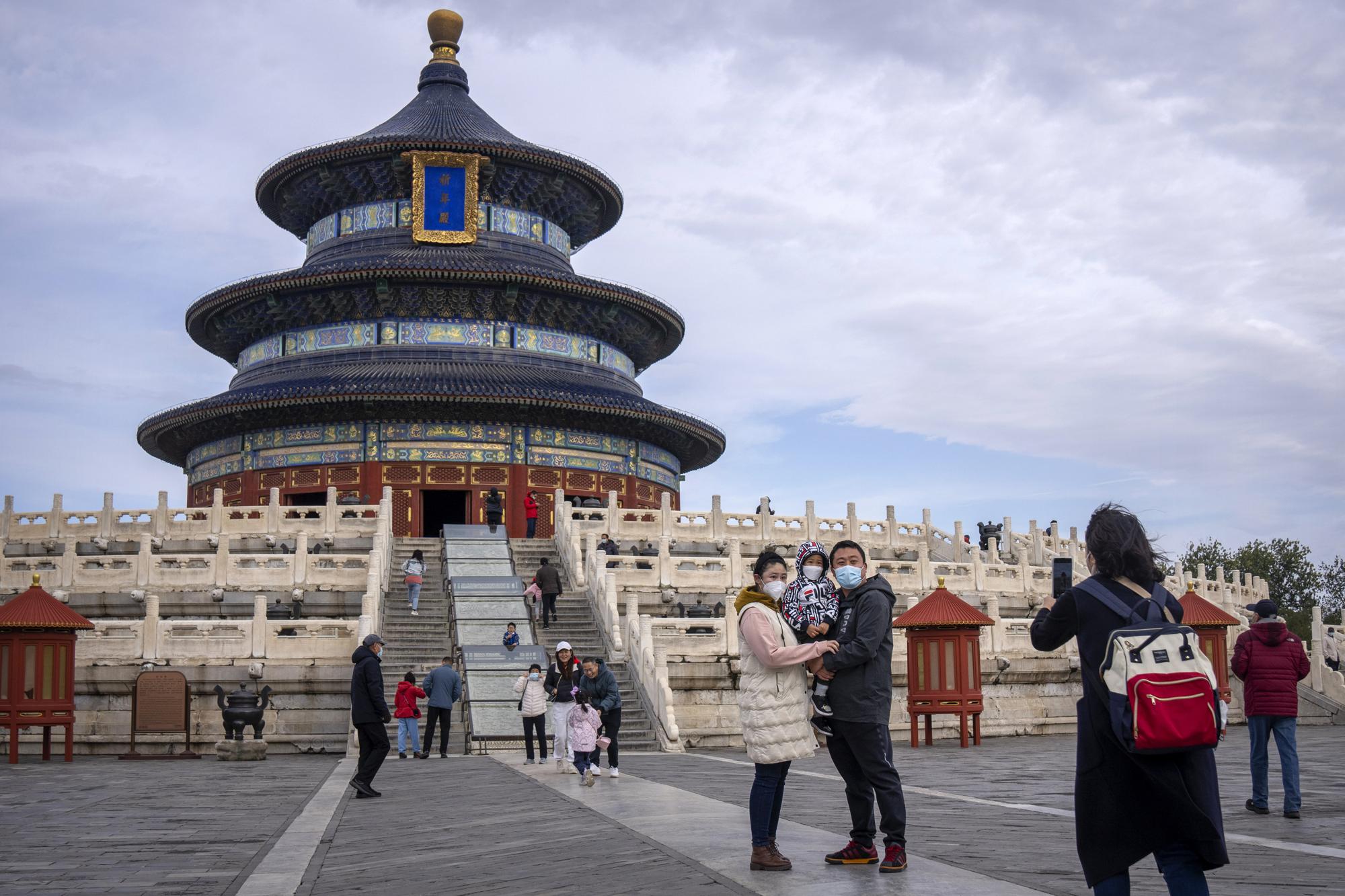 Politics also have played a role in Tanzania, where former President John Magufuli, who ruled the East African country from 2015 until his death in 2021, discouraged birth control, saying that a large population was good for the economy.
He opposed family planning programs promoted by outside groups, and in a 2019 speech urged women not to "block ovaries." He even described users of contraceptives as "lazy" in a country he said was awash with cheap food. Under Magufuli, pregnant schoolgirls were even banned from returning to classrooms.
But his successor, Samia Suluhu Hassan, appeared to reverse government policy in comments last month when she said birth control was necessary in order not to overwhelm the country's public infrastructure.
Even as populations soar in some countries, the U.N. says rates are expected to drop by 1% or more in 61 nations.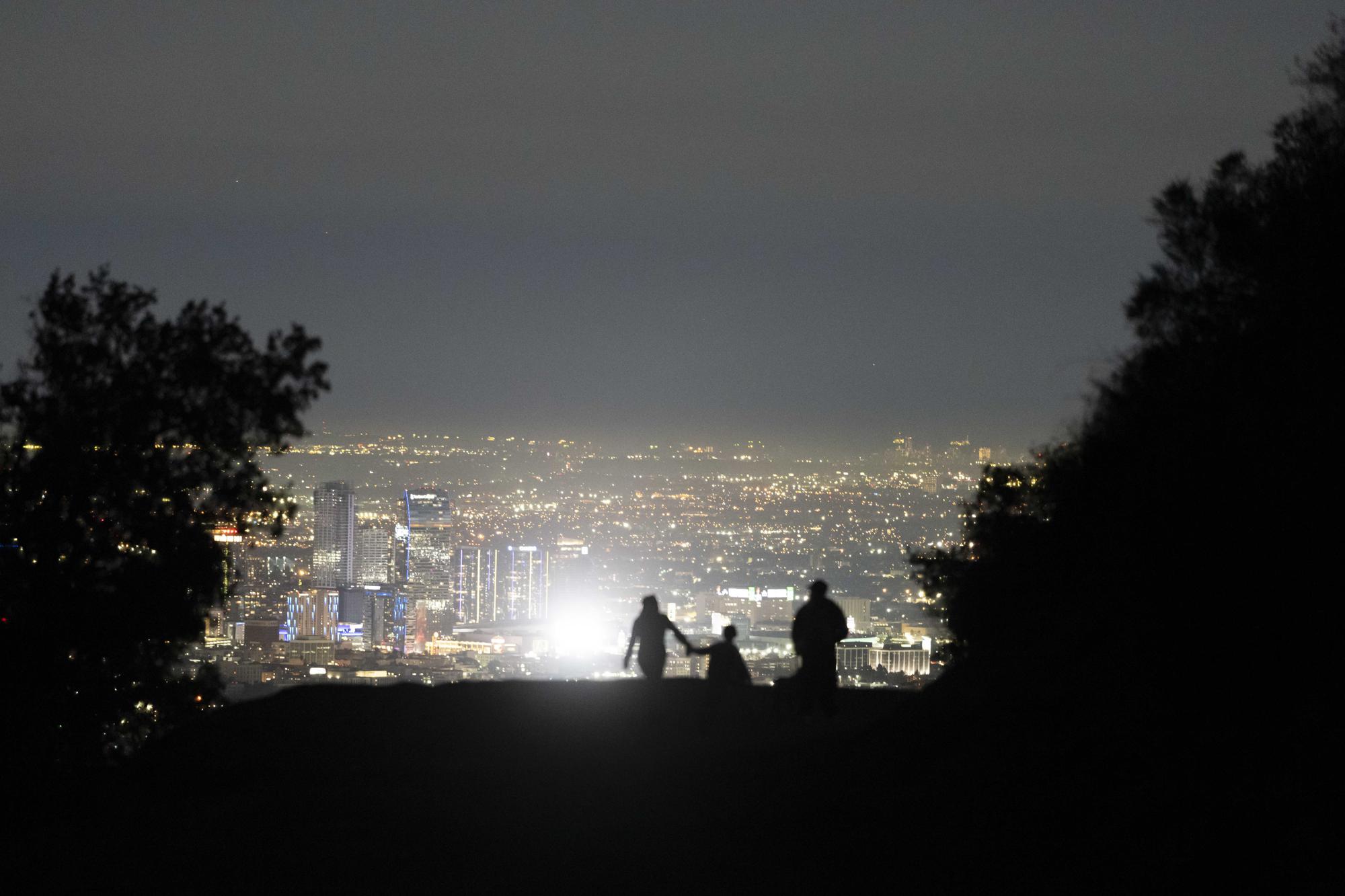 The U.N. report put the current U.S population at 337 million, reaching 375 million in 2050. The population growth rate in 2021 was just 0.1%, the lowest since the country was founded.
"Going forward, we're going to have slower growth — the question is, how slow?" said William Frey, a demographer at the Brookings Institution. "The real wild card for the U.S. and many other developed countries is immigration."
Charles Kenny, a senior fellow at the Center for Global Development in Washington, says environmental concerns surrounding the 8 billion mark should focus on consumption, particularly in developed countries.
"Population is not the problem, the way we consume is the problem — let's change our consumption patterns," he said.
___
Asadu reported from Abuja, Nigeria. Associated Press writers Krista Larson in Dakar, Senegal; Sibi Arasu in Bengaluru, India; Wanjohi Kabukuru in Sharm El Sheikh, Egypt; Christina Larson in Washington; Rodney Muhumuza in Kampala, Uganda, and Jean-Yves Kamale in Kinshasa, Congo, contributed.
___
Associated Press climate and environmental coverage receives support from several private foundations. See more about AP's climate initiative here. The AP is solely responsible for all content
. . .
World faces food insecurity crisis as global population reaches 8 billion, By Teddy Grant, November 19, 2022, ABC News
"We are on the way to a raging food catastrophe," the UN Secretary-General said.
The United Nations on Tuesday officially declared that the global population had reached 8 billion, highlighting massive growth in the last few decades and the decades to come, but also raising concerns about food scarcity and prices around the world.
Every night around 828 million people go to bed hungry, according to the World Food Program (WFP), a United Nations organization focusing on providing food assistance globally.
Since 2019, the number of people facing significant food insecurity has increased from 135 million to 345 million, according to WFP.
MORE: World population expected to reach 8 billion this week, India to overtake China to become most populated country
"We are on the way to a raging food catastrophe," U.N. Secretary-General António Guterres told world leaders at the G20 Summitin Bali, Indonesia, this week. "People in five separate places are facing famine."
The global population has been growing slowly since the 1950s, falling under 1% in 2020.
The latest projections by the U.N. show the global population may reach 8.5 billion in 2030 and 9.7 billion in 2050. It is projected to peak at around 10.4 billion during the 2080s and remain at that level until 2100.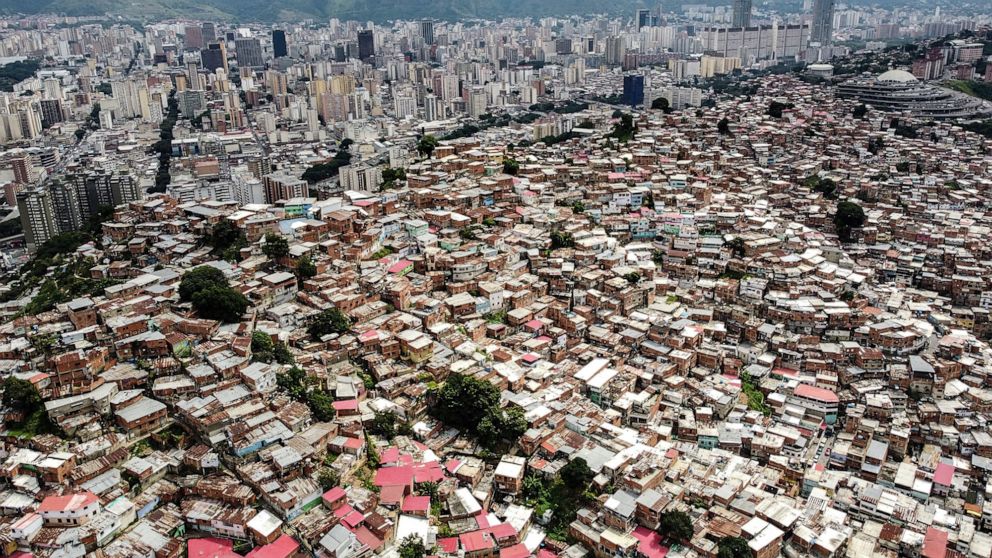 India will surpass China as the world's most populous country next year, according to the United Nations Department of Economic and Social Affairs, Population Division.
The world produces enough food yearly, around 4 billion tons, to feed everyone, but around one-third of all food made, approximately 1.3 billion tons of fruit, vegetables, dairy and meat, goes to waste, according to the United Nations' Food and Agriculture Organization.
According to the World Wildlife Fund, that's enough calories to feed every undernourished person.
Experts said that other parts of the growing food insecurity problem are rising food prices and malnutrition, proving most detrimental to women and children.
"When you look at the food price crisis, it's particularly foods that are nutritious and are high in vitamins and minerals that these children need that are the most costly," Saskia Osendarp, executive director of the Micronutrient Forum and co-coordinator of Standing Together for Nutrition, a consortium of nutrition, economics, food and health system experts, told ABC News.
Osendarp added that if women and children cannot afford or have access to healthier, vitamin-rich foods, they risk having micronutrient deficiencies.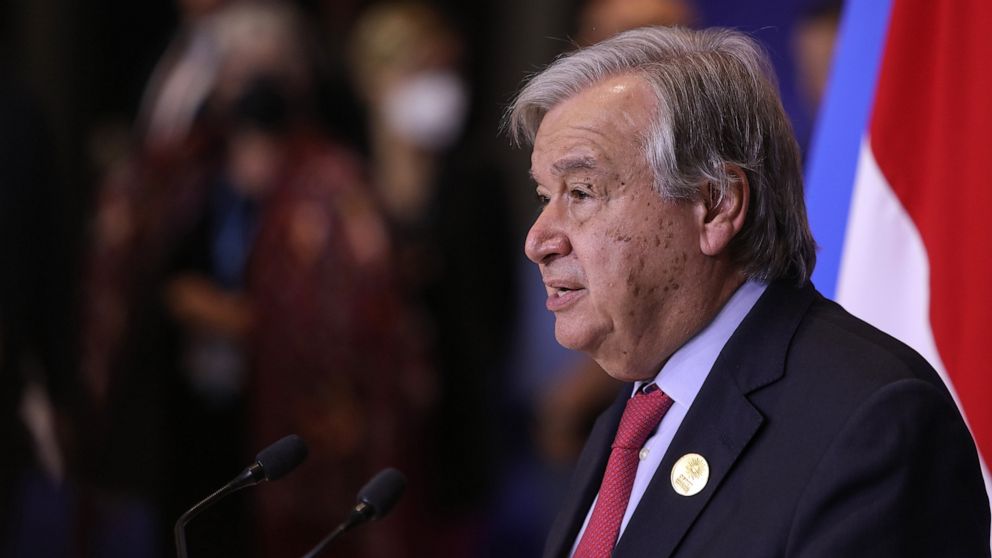 When food prices increase, households switch to cheaper staple foods and processed foods instead of buying more nutritious — and generally more expensive– foods, such as fruits, vegetables, dairy, meat, decreasing the quality of their diets, Osendarp said in an April op-ed in Nature magazine.
About one in two preschool-aged children and two in three women of reproductive age globally experience at least one micronutrient deficiency, according to a report from the Lancet Global Health.
Malnutrition can also lead to significant health problems, particularly in children, who may develop cognitive and developmental issues, as well as how they perform in school, Osendarp said.
"We call this hidden hunger because you don't immediately notice it, but you do see it in individuals that lack these critical vitamins," she said. "It has devastating impacts on their survival, their immunity, their health, but also on their growth and overall development. The impacts will last for a long time."
At the G20 Summit, Guterres told world leaders that if there isn't an organized action plan, then affordability issues this year will lead to food shortages in 2023.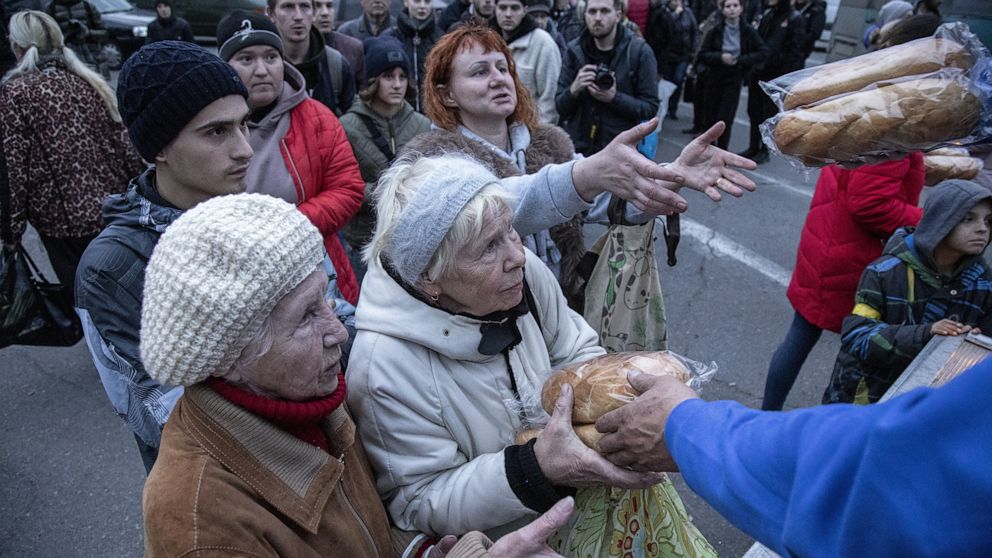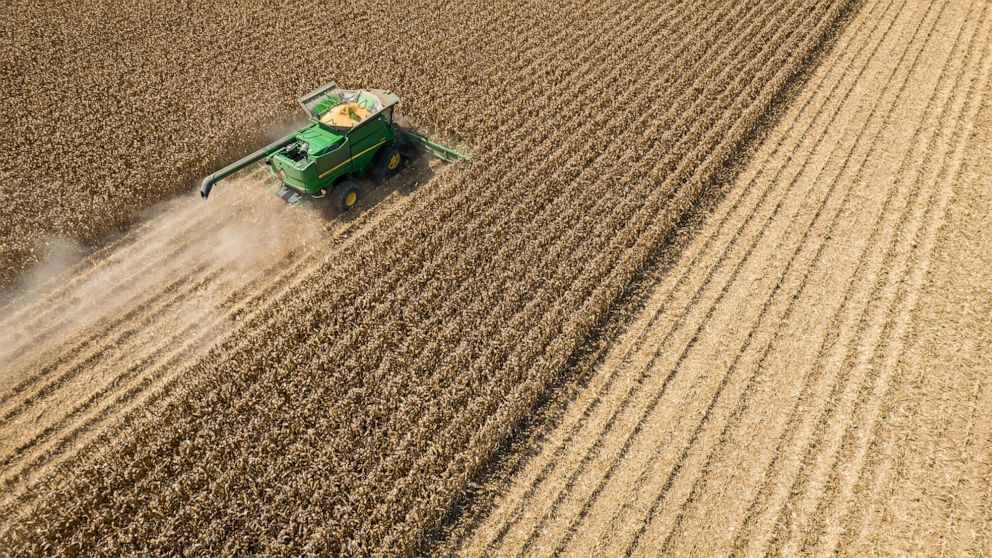 Russia's invasion of Ukraine has also increased food prices, as both countries are important suppliers of wheat, barley, corn and sunflower oil.
In May, Samantha Power, administrator of the U.S. Agency for International Development, told ABC "This Week" anchor George Stephanopoulos that Russia's war in Ukraine had caused global food and fertilizer shortages, resulting in increased prices for consumers and farmers around the world.
MORE: Ukraine war could plunge millions into malnutrition if global powers don't intervene, experts say
"It is just another catastrophic effect of Putin's unprovoked invasion of Ukraine," Power said at the time.
Over half of the projected global population growth up to 2050 will happen in eight countries: the Democratic Republic of the Congo, Egypt, Ethiopia, India, Nigeria, Pakistan, the Philippines and the United Republic of Tanzania.
According to the U.N., food insecurity in sub-Saharan Africa is at 66.2%, the highest in the world.
Over half of the world's undernourished live in Asia and more than one-third live in Africa, with the situation worsening because of the COVID-19 pandemic, according to a U.N report.
Last month at the Committee on World Food Security, WFP executive director David Beasley said the world is facing threats of mass starvation and that global leaders must act and provide humanitarian support.
ABC News' Youri Benadjaoud, Julia Jacobo and Gabriel Pietrorazio contributed to this report.