" Mourners pay tribute to Chinese doctor Li Wenliang who blew whistle on coronavirus that killed him", South China Morning Post
Laurie Chen, Hong Kong, 7 Feb. 2020
34-year-old ophthalmologist hailed as a hero and martyr on social media
People lash out at authorities for their treatment of Li, who was reprimanded by the police last month for trying to warn people about the deadly contagion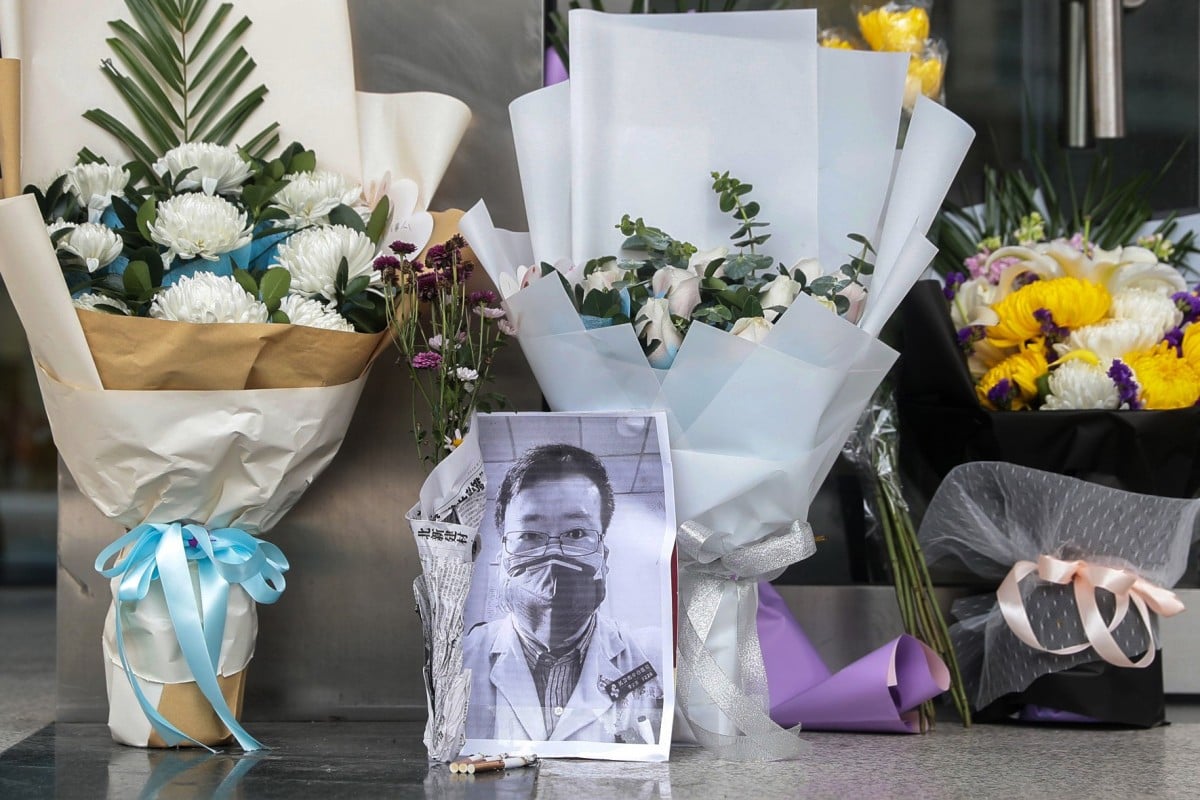 Dr Li Wenliang died in the early hours of Friday morning. Photo: EPA-EFE
Mourners have paid tribute to
Li Wenliang
, the doctor who blew the whistle on the 
coronavirus outbreak
that began in Wuhan only to succumb to the deadly infection himself on Friday morning, with some people condemning the authorities for failing to recognise his sacrifice.
Li's death, which shocked the nation as China struggles to cope with the pneumonia-like illness that has infected more than 31,000 people and killed 638 since December, triggered an outpouring of grief and anger at the government.
On Friday, dozens of mourners – some of them medical workers – put flowers and black-and-white photos of Li at the entrance to Wuhan Central Hospital where he worked.
Li's condition became critical on Thursday. The hospital announced his death at about 3am on Friday morning.
"In the fight against the pneumonia epidemic of the new coronavirus infection, our hospital's ophthalmologist, Li Wenliang, was unfortunately infected," the hospital said on its Twitter-like Weibo account.
"He passed away after all the efforts we've taken to resuscitate him. We deeply mourn his passing."
In an audio recording shared on social media, Li's mother said that she and her husband had recovered from the infection.