"How Mary Wortley Montagu's bold experiment led to smallpox vaccine – 75 years before Jenner", The Observer
Donna Ferguson, London, 28 Mar 2021
A new book celebrates the trailblazing work of the English aristocrat, who successfully inoculated her daughter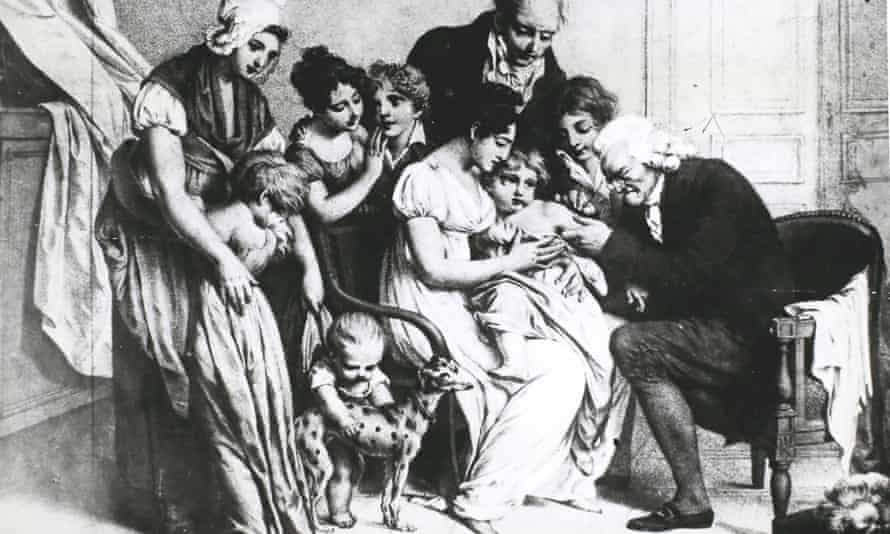 It was a daring and dangerous experiment that paved the way for the development of the first safe vaccine and saved countless lives. Yet when Lady Mary Wortley Montagu deliberately infected her own daughter with a tiny dose of smallpox – successfully inoculating the three-year-old child in 1721 – her ideas were dismissed and she was denounced by 18th-century society as an "ignorant woman" .
Three hundred years later, on the anniversary of that first groundbreaking inoculation on English soil, a new biography will aim to raise the profile of Wortley Montagu and reassert her rightful place in history as a trailblazing 18th-century scientist and early feminist.
"If she had not inoculated her daughter, we would not then have gone on ultimately to find a cure for smallpox," said Jo Willett, author of The Pioneering Life of Mary Wortley Montagu, which will be published on Tuesday. "She should be heralded for that – yet she's not really well known, and I think partly that's because she was a woman."
Wortley Montagu, a smallpox survivor with a disfigured face, took the risky decision to inoculate her daughter by making tiny cuts on her daughter's skin and rubbing in a small amount of pus from a live smallpox sore.
This gave the child, known as "young Mary", a very mild dose of the disease, Willett said. "Normally, with smallpox, you might have several thousand spots on your body. An inoculated child would probably have about 30 spots and then a few days later they'd be absolutely fine again, running around and having fun."
Wortley Montagu had learned about the practice of inoculation in Turkey, where her husband had worked as the British ambassador. "When she got there, she went to Turkish baths and saw women without any smallpox marks on their skin. That was a wake-up call."